SIMAC is back and so are we! – Join us in Milan or online.
We are happy to be back and present our footwear highlights on our booth. Unfortunately, we know that some of you can't join us this year on the ground. But through little impressions of the fair and our materials for shoes we will keep you updated and give you an on-site experience. After the fair you can book an appointment with our footwear experts and have a discussion – virtually.
What to expect
After one year missing, we are doubling the energy!
Our impressions from the fair!
You want to talk to Felix and discuss the hot topics from the fair? Book an appointment with him or one of his colleagues here !
BASF @ Simac 2021 – Booth Tour
BASF @ Simac 2021 – Functional Coatings – Haptics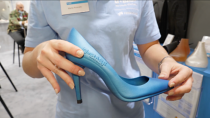 BASF @ Simac 2021 – 3D Printing Solutions for footwear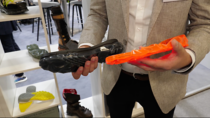 BASF @ Simac 2021 – Footwear Design Contest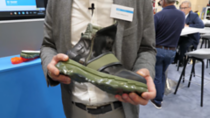 BASF @ Simac 2021 – Sustainable Footwear Materials
Our footwear highlights from the fair:
This year is all about sustainability and our approach to make footwear not only sustainable but also fashionable. Under the sign of sustainability we show you various possibilities to achieve a truly eco-friendly product. In this race we are all together and we are in it to win it. Our footwear materials – polyurethanes and thermoplastic polyurethanes – will leave good impressions, not carbon footprints.
Yet to come
We know unfortunately not everyone is able to visit us at the SIMAC, but we will bring you along and prevent you with content, so you won't miss out. You can be excited for:
videos and impressions from the fair
a booth tour
interviews with our experts
Meet our footwear experts