BASF Performance Materials:
Together with you, our inspired team creates the solutions of tomorrow.
For you, we combine cutting-edge solutions with established expertise. Bring us your ideas and we turn them into reality together!
You need more than just a product to solve your challenges. You need a variety of high-performance materials, application, engineering, simulation and manufacturing know-how to get the job done. Backed by our global team of industry-leading experts, we want to help you take your product to the next level. That means accelerating innovation, embracing digitalization and focusing on sustainability. We are ready to create the solutions of tomorrow with you! 
What can we create together in your industry?
What is happening at Performance Materials?
Performance Materials Top News
New certified home-compostable ecovio® for extrusion coating on paper and board of food packaging
BASF extends its ecovio® portfolio for extrusion coating on paper and board by adding a certified home as well as industrial compostable grade for cold and hot food packaging. The new extrusion coating grade ecovio® 70 PS14H6 is food-contact approved and thus enables paper applications like cups and pots for dairy products, wrappings for sandwiches and cereal bars, bowls and trays for sweets and snacks as well as to-go cups for hot/cold drinks and soup. After usage, food packaging made of paper coated with ecovio® 70 PS14H6 can be composted either in garden home compost or industrial composting facilities according to national legislation. The new home-compostable biopolymer thus supports organics recycling and helps to close the nutrient loop to achieve a circular economy.
Meet our biopolymers and polyphthalamides!
How do we want to create the solutions for tomorrow with you?
Ultramid® Advanced N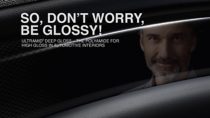 Ultramid® Deep Gloss
Infinergy®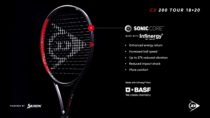 Infinergy®