BASF Performance Materials:
Together with you, our inspired team creates the solutions of tomorrow.
For you, we combine cutting-edge solutions with established expertise. Bring us your ideas and we turn them into reality together!
You need more than just a product to solve your challenges. You need a variety of high-performance materials, application, engineering, simulation and manufacturing know-how to get the job done. Backed by our global team of industry-leading experts, we want to help you take your product to the next level. That means accelerating innovation, embracing digitalization and focusing on sustainability. We are ready to create the solutions of tomorrow with you! 
What can we create together in your industry?
What is happening at Performance Materials?
Join our webinar
We are happy to invite you to the next webinar of our eMobility BASF webinar series: Innovative material solutions for electric vehicle charging infrastructure
Charging infrastructure components for eMobility must exhibit excellent mechanical performance while providing UV and stress-cracking resistance and glossy or translucent surfaces to meet high demands in design.
Join this webinar to learn about material trends and key products for wall boxes and charging stations.
Performance Materials Top News
Trade News
|
June 21, 2022
BASF at K 2022: Accelerating the journey towards a sustainable future with plastics
BASF will present its journey to advance towards the goal of a circular economy at K 2022 trade fair, which is the #1 trade fair for plastics and rubber. K 2022 takes place in Düsseldorf, Germany, from October 19 – 26, 2022, celebrating its 70th anniversary. BASF has been exhibiting at K ever since the trade fair debuted back in 1952, continuously showing its commitment to the plastics industry and ability to create breakthroughs together with its customers.
"At K 2022, our theme is 'Go!Create – Welcome to Our Plastics Journey'," says Dr. Martin Jung, President Performance Materials, "We invite all visitors to join our journey towards a sustainable future with plastics. We will show products and  solutions and more than that we want to give insights in our concepts and plans. The Plastics Journey towards a more sustainable economy needs a co-operative approach and has a long way to go. That's what we want to express." The Plastics Journey consists of three phases which represent the lifecycle of plastics: MAKE, USE, and RECYCLE. BASF offers market-leading products and solutions for all three phases of this journey. 
Meet our biopolymers and polyphthalamides!
How do we want to create the solutions for tomorrow with you?
Ultramid® Advanced N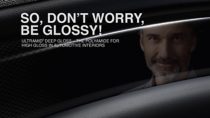 Ultramid® Deep Gloss
Infinergy®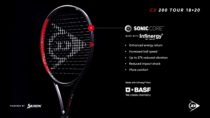 Infinergy®