BASF Performance Materials:
Together with you, our inspired team creates the solutions of tomorrow.
For you, we combine cutting-edge solutions with established expertise. Bring us your ideas and we turn them into reality together!
You need more than just a product to solve your challenges. You need a variety of high-performance materials, application, engineering, simulation and manufacturing know-how to get the job done. Backed by our global team of industry-leading experts, we want to help you take your product to the next level. That means accelerating innovation, embracing digitalization and focusing on sustainability. We are ready to create the solutions of tomorrow with you! 
What can we create together in your industry?
What is happening at Performance Materials?
Join our webinar
We are happy to invite you to the next webinar of our eMobility BASF webinar series: Innovative material solutions for electric vehicle charging infrastructure
Charging infrastructure components for eMobility must exhibit excellent mechanical performance while providing UV and stress-cracking resistance and glossy or translucent surfaces to meet high demands in design.
Join this webinar to learn about material trends and key products for wall boxes and charging stations.
Performance Materials Top News
Trade News
|
May 16, 2022
BASF launches Ultradur® B4335G3 HR HSP – all-rounder for reliable protection
In automotive electrics, many small components are of great importance. Delicate wheel speed sensors, for example, play a crucial role in the safe functioning of a vehicle. They detect the wheels' number of revolutions and pass on the information to the ABS and ESP. This is critical in driving situations such as an emergency break as it enables the systems to take preemptive actions to maintain vehicle stability and steering ability. Because they are positioned next to the wheels, the sensors are exposed to extreme climatic conditions and media such as splash water and salt.
Meet our biopolymers and polyphthalamides!
How do we want to create the solutions for tomorrow with you?
Ultramid® Advanced N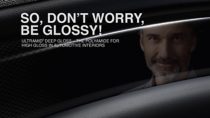 Ultramid® Deep Gloss
Infinergy®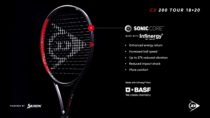 Infinergy®