BASF Performance Materials:
Together with you, our inspired team creates the solutions of tomorrow.
For you, we combine cutting-edge solutions with established expertise. Bring us your ideas and we turn them into reality together!
You need more than just a product to solve your challenges. You need a variety of high-performance materials, application, engineering, simulation and manufacturing know-how to get the job done. Backed by our global team of industry-leading experts, we want to help you take your product to the next level. That means accelerating innovation, embracing digitalization and focusing on sustainability. We are ready to create the solutions of tomorrow with you! 
What can we create together in your industry?
What is happening at Performance Materials?
Performance Materials Top News
Trade News
|
September 30, 2022
Functional and trendy – HEIDELBERG relies on Ultramid® housing material for new AMPERFIED wallbox generation
Close partnership, outstanding material expertise and extensive possibilities for component testing by the plastics manufacturer BASF are the basis for the new application made of Ultramid® (PA). HEIDELBERG, a leading manufacturer of charging technology, is using polyamide for the first time as an injection-molded housing in the new Amperfied wallbox connect.home. This further development sets standards in wallbox production and, as an innovative charging solution, enables a major step into the future of electromobility.
Meet our biopolymers and polyphthalamides!
How do we want to create the solutions for tomorrow with you?
Ultramid® Advanced N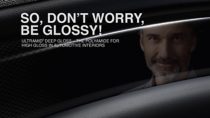 Ultramid® Deep Gloss
Infinergy®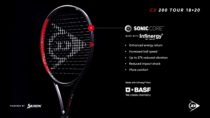 Infinergy®